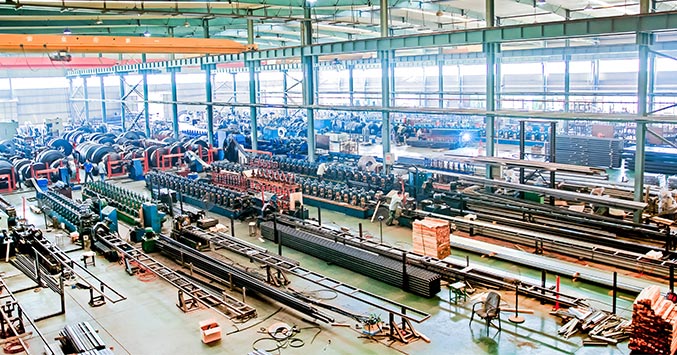 At present, we have a strong R & D team and professional manufacturing center. In December 2009, a new factory with 66,000 square meters was built in Nanjing Jiangning Science Park. It indicates that HUADEAX has entered into a new stage of development. There are 5 professional manufacturing plants, more than 200 sets of equipments in the new factory. Annual production capacity is around 50,000 tons.
With partners from Japan and Europe, HUADEAX is dedicated in technical innovations, and actively improve and upgrade the products and technology to meet the international standards. HUADEAX has accomplished remarkable achievements on product optimization and automation, which favored by majority of customers in and abroad.
In 2012, HUADEAX designed and manufactured the first fully automated high-density storage carrier & shuttle system in China. As a pioneer of high-density storage automation, we concentrate on providing the optimal prosposals on automated storage systems, realizing limited space expansion by unlimited storage automation.
We aim to offer a full range of services to the customers by our sales network all over the world.
Our Capabilities
Our products cover a complete range of racking system, and they are in compliance with EN (European Norm) standards. We also provide specific racking solution to meet each individual client's needs.
Product development / Technical abilities
A team of 50+ elite engineers is dedicated in product and technical developments.Tailor made solutions including all types of racking and automation systems to meet our clients' needs. Five specialized laboratories to perform all types of measurements and tests:
General. Lab Anti-seismic and Load Capacity. AMR. ASRS. Shuttle System Testing
Superior Quality
Dedicated Quality control team insuring the best quality producds are made
ISO 9001 Quality Contol and ISO 14001 Environmental Control Systems certified.